Building More Equitable Communities
Throughout California, low-income communities and communities of color struggle with a disproportionate burden of pollution, health impacts, and social and economic disadvantages. Through our work on equity and environmental justice, PlaceWorks is committed to ending racism and other forms of marginalization, and to creating a healthier, more sustainable, and more equitable society.
With the passage of Senate Bill 1000, cities and counties are compelled to incorporate environmental justice policies into their general plans. PlaceWorks is a co-author of the SB 1000 Toolkit, along with the California Environmental Justice Alliance, a co-sponsor of SB 1000. The Toolkit was the first guidance document of its kind and continues to be a go-to resource for cities and counties throughout the state.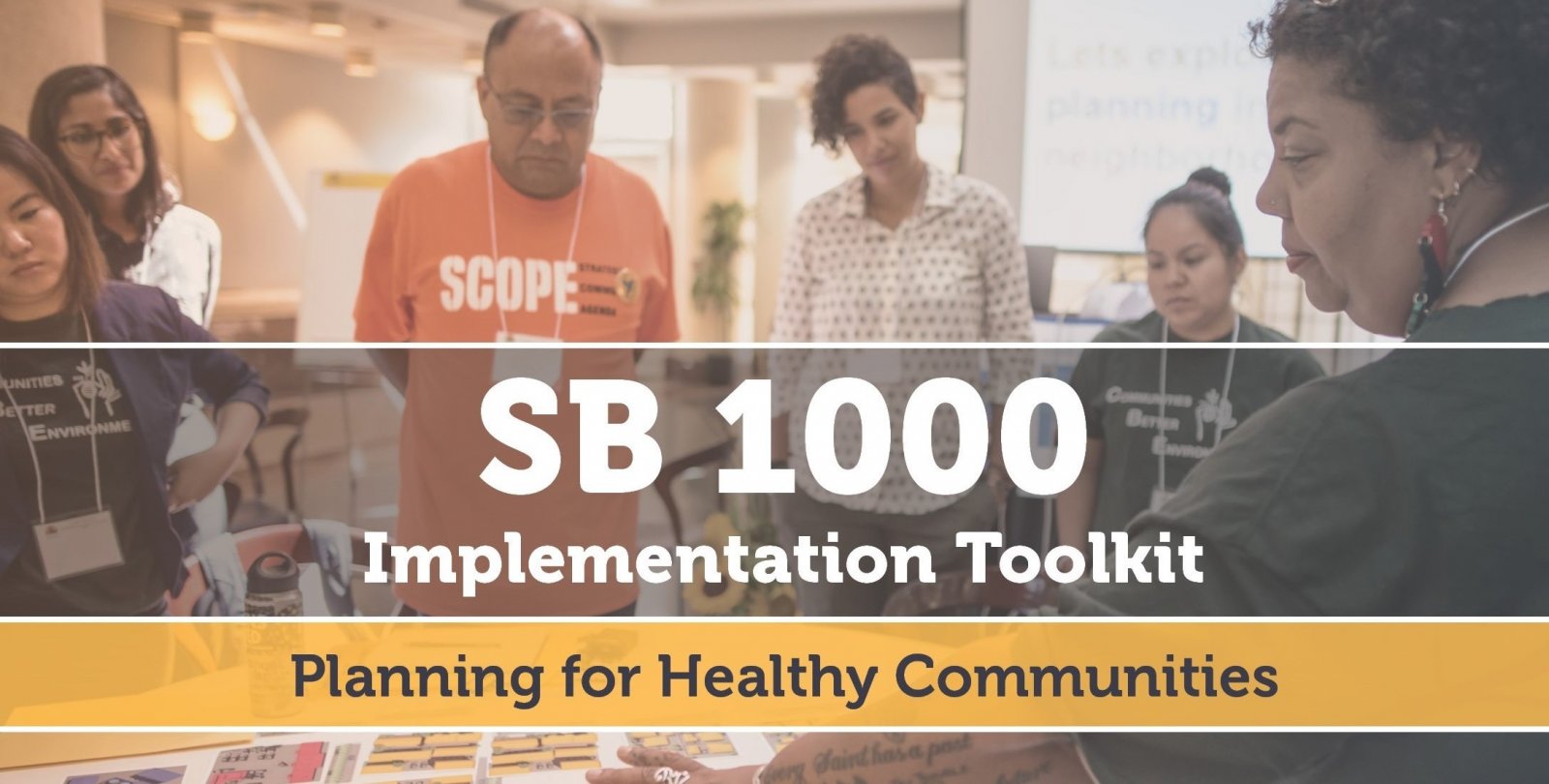 Some communities are starting to plan their transition away from polluting industries to an economy that supports community health and shared prosperity. In Contra Costa County, where communities like North Richmond and Bay Point live in the shadow of major petroleum refineries, PlaceWorks is helping to prepare the County's General Plan, with environmental justice policies and actions for the transition from petroleum refining and other highly polluting industries to renewable and sustainable industries that offer living-wage jobs.
We can't craft successful plans if we fail to hear the people who are most impacted.
The importance of community engagement takes several steps up when promoting equity and environmental justice. We can't craft successful plans if we fail to hear the people who are most impacted, and traditional outreach approaches often do fail. We need to find innovative ways to engage local residents in planning and managing their own communities, especially when our options for in-person meetings have been limited by the pandemic. More and more, cities and counties partner with local community-based organizations (CBO) for a more grassroots, community-centric approach to planning for just communities. These partnerships help the agency to hear and learn from people who might not otherwise have participated in the process. They can also lead to true partnerships that last long past the planning process, instituting a basis for the community's ongoing successes.
This grassroots approach was core to our work on the Los Angeles Countywide Comprehensive Parks and Recreation Needs Assessment, where we worked with CBOs to identify park needs in 88 cities and Los Angeles County. The groundbreaking report led to the passage of the Los Angeles County Safe, Clean Neighborhood Parks and Beaches Measure (Measure A), which provides $98 million per year for parks in the county, with a portion of the funds specifically intended for communities with high park need.
View more trending topics