Contra Costa County General Plan Update
PlaceWorks is updating the County's existing General Plan and Zoning Code, as well as preparing a Climate Action Plan and Program EIR for all three documents.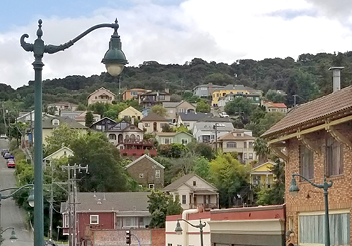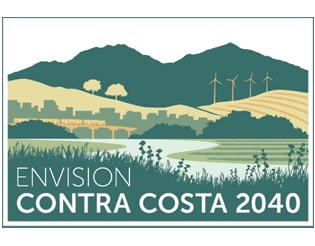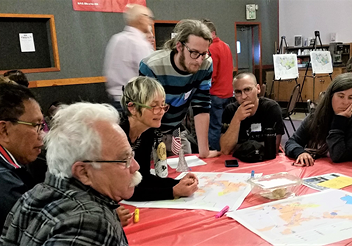 Client
County of Contra Costa
Location
Contra Costa County, California
Services
Comprehensive Planning
Community Participation
Climate Action & Resiliency
Zoning & Form-Based Codes
GIS
Healthy Communities
Graphic Design
CEQA/NEPA Compliance
Contra Costa County is a large and diverse region in the northeastern part of the San Francisco Bay area, with farms and orchards, historic communities, high-density transit-oriented neighborhoods, suburban subdivisions, and extensive open space. It is challenging to guide development and conservation across such a diverse landscape, especially because the existing general plan is still full of data, attitudes, and assumptions from the 1970s and 1980s. The zoning code is even older—some components go back to the 1940s.
This update is an opportunity to streamline both documents, make them more accessible and useable, and create a consistent, parallel climate action plan. All three documents will reflect current issues, like sustainability, resilience, and public health, and carry forward enduring themes of compact growth, agricultural preservation, and economic vitality. Clear statements of the county's vision for its future and simplified, responsive regulations for development will be featured in both a graphically rich print version of the general plan and an interactive, online version for the best access and understanding.
The process includes over 80 public meetings throughout the county, as well as online engagement tools to reach far-flung residents. PlaceWorks will also prepare a program EIR that covers the updated general plan, climate action plan, and zoning code.