East Bay Environmental Justice Forum
April 8, 2022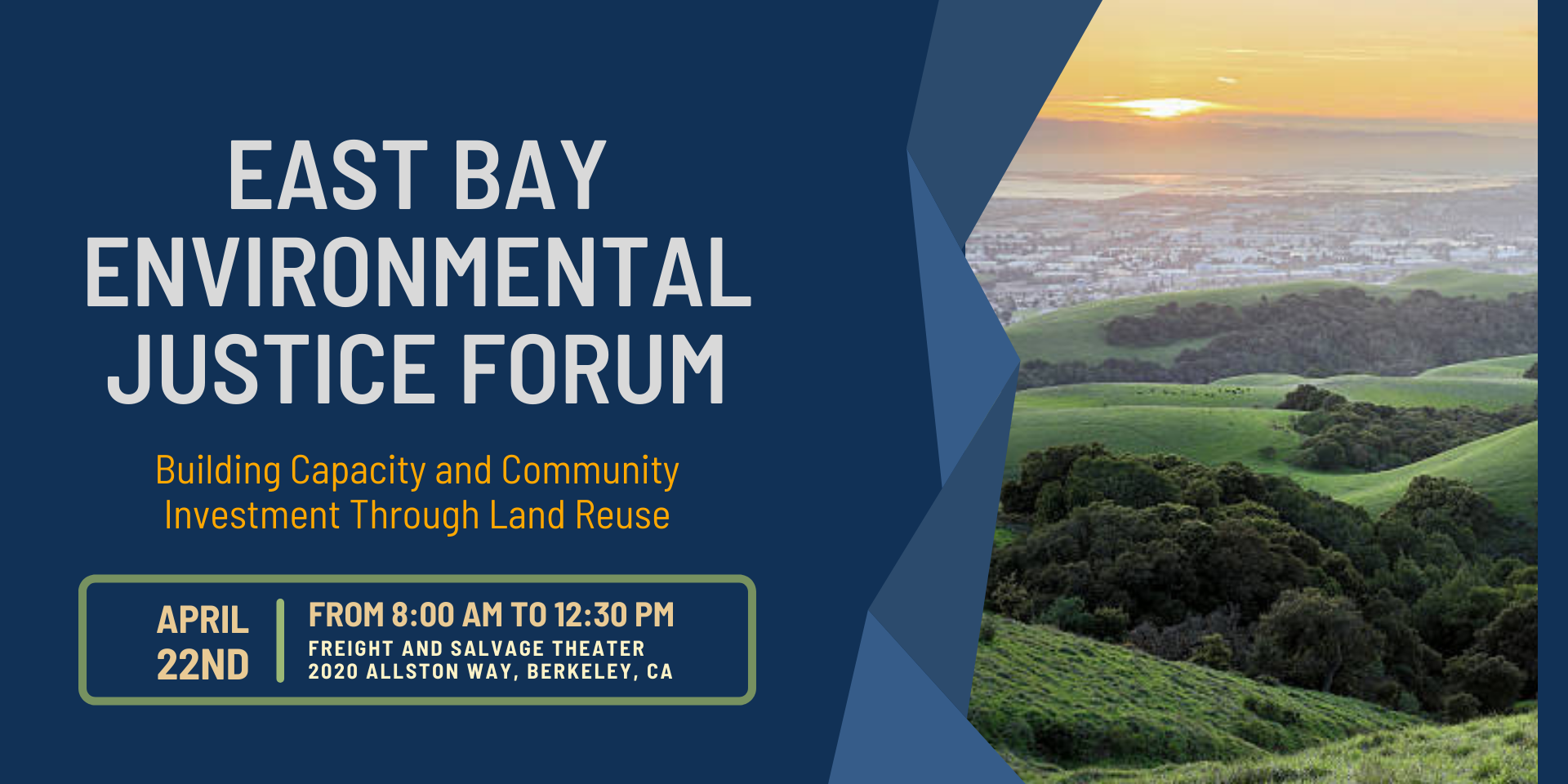 Join PlaceWorks at the East Bay Environmental Justice Forum on Friday, April 22nd from
8:00 am to 12:30 pm in Berkeley.
Hosted by the Center for Creative Land Recycling, in partnership with Groundwork USA and the U.S. EPA, the in-person event will bring together a range of stakeholders and practitioners to discuss revitalizing brownfields, environmental justice, and equitable development issues.
As part of the half-day program, David Early will moderate a panel on Environmental Justice and the Built Environment, and our team will participate in an interactive exhibitor session, sharing lessons learned from our work on the SB 1000 Implementation Toolkit and other projects involving equitable engagement and environmental justice issues.
Registration is free, and you can learn more and register here: https://www.cclr.org/events/upcoming-events/east-bay-environmental-justice-forum