Sunnyvale Election System Outreach
When Sunnyvale's City Council elections changed to a district-based system, PlaceWorks helped lead a robust outreach program to both educate residents and get feedback on proposed district boundaries.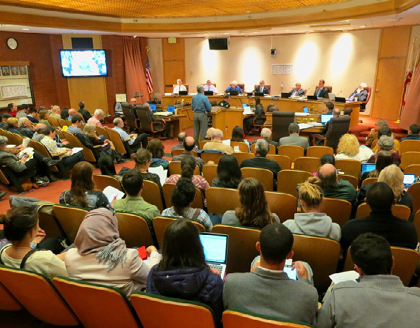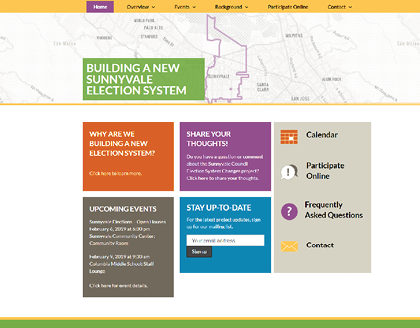 Location
Sunnyvale, California
Services
Community Participation
Stakeholder Outreach
Website Development
Web-Based Mapping Tools
Graphic Design
To help spread the word and connect with residents, PlaceWorks developed an engagement process that included a project website, open houses, workshops, pop-up events, an online survey, and web-based mapping exercises. Outreach materials also included print advertising, fliers, posters, articles, social media posts, and short informational videos.
To effectively engage and inform Sunnyvale's diverse population, PlaceWorks prepared all outreach materials in English, Spanish, Chinese, and Hindi, and our team reached out to residents at places they already gather, such as the Hindu Temple and Spanish-language mass at the Catholic church. PlaceWorks collected demographic data that was voluntarily provided by participants and corroborated the strategy's effectiveness at reaching a representative cross-section of the community.