Santa Barbara County Climate Change Vulnerability Assessment
On behalf of Santa Barbara County, PlaceWorks prepared a Climate Change Vulnerability Assessment (CCVA) for all unincorporated areas countywide.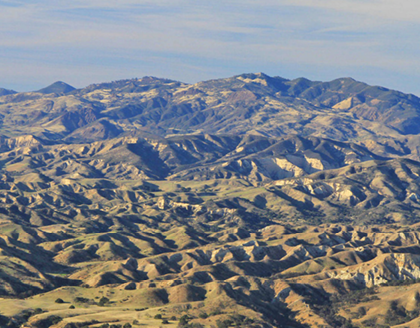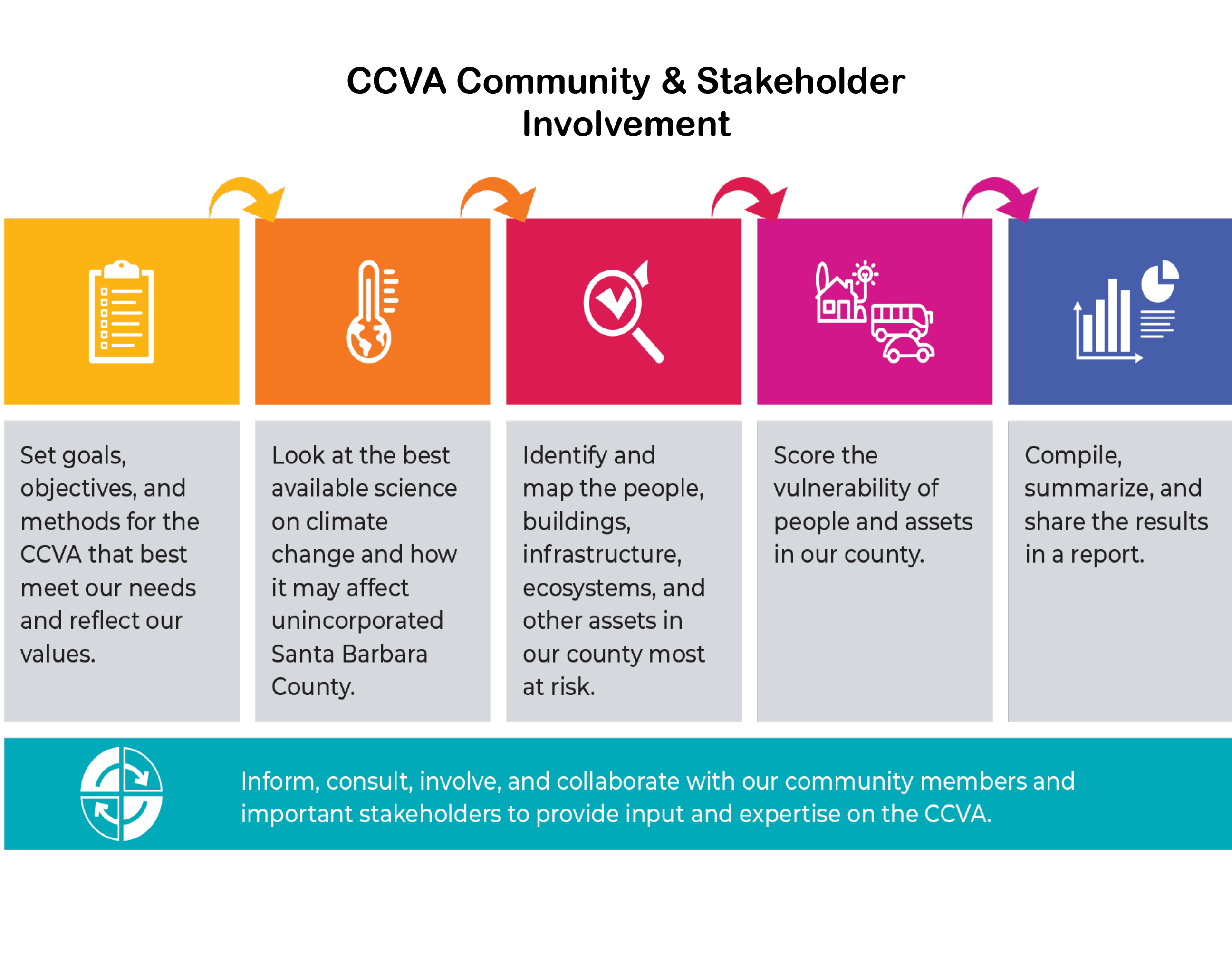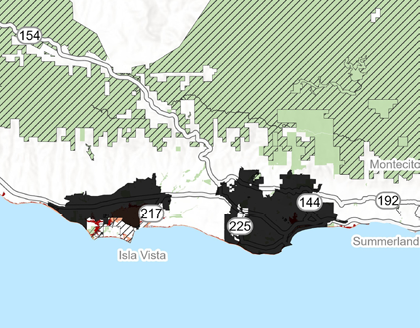 Client
County of Santa Barbara
Location
Santa Barbara County, California
Services
Climate Action & Resiliency
Comprehensive Planning
Community Participation
GIS
Awards
2022 Innovation in Green Community Planning, California Chapter APA
2022 Innovation in Green Community Planning, California APA, Central Coast Section
The CCVA provides an in-depth analysis of how natural hazards and other public safety concerns associated with climate change may harm populations and community assets. The analysis explores the potential effects of agricultural pests and diseases, coastal storms, drought, dune and bluff erosion, extreme heat, fog, inland flooding, human health hazards, landslides and debris flows, ocean acidification, sea level rise, severe weather, and wildfire. The CCVA also examines the threat to frontline communities, buildings, infrastructure networks, key community services, local economic drivers, and ecosystems and natural resources.
PlaceWorks led a robust stakeholder and community engagement process, including dedicated engagement with frontline community groups, local technical experts, representatives from key business organizations, and a County Core Team with staff from the Santa Barbara County Office of Emergency Management. Using online mapping tools to present information in an interactive and easily understood manner, along with virtual community opinion-sharing and comment platforms, ensured an accessible and inclusive process. The study also draws on extensive scientific reports and studies, including existing local resources such as the County's Coastal Ecosystem Vulnerability Assessment, which serves as a foundation for the County's efforts to safeguard local community members and foster greater resilience throughout the region.