Reimagining Big Basin Redwoods State Park
PlaceWorks is assisting the California Department of Parks and Recreation with a visioning and community engagement process that will define the future of Big Basin Redwoods State Park.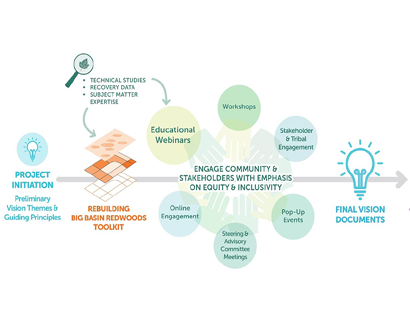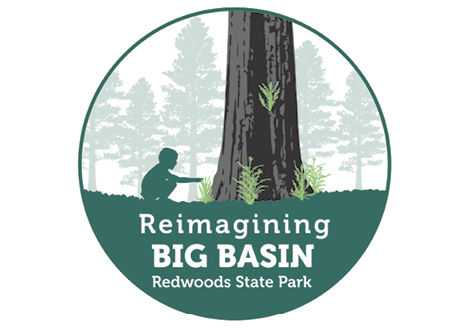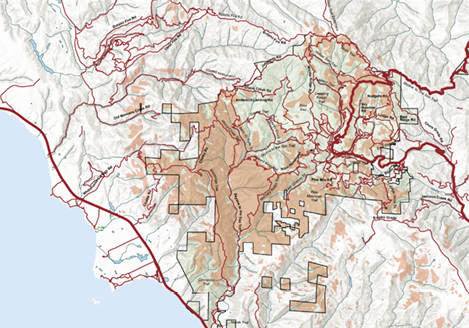 Client
State of California, Department of Parks and Recreation
Location
Boulder Creek, California
Services
Community Participation
Climate Action & Resiliency
Open Space & Resource Planning
Park Planning
Graphic Design
The park and its facilities were almost completely lost in the CZU Lighting Complex Fire of August 2020. PlaceWorks is developing a project website and logo, an extensive toolkit of public engagement and education materials, and facilitating several events aimed at identifying goals and guiding principles, as well and priorities for future reestablishment of the park. PlaceWorks is helping to convene and facilitate Steering and Advisory Committees that will help guide the planning and public engagement. We will then work to summarize a vision document that set the stage for future planning, design and eventually, rebuilding of the park. The project will include a wide range of engagement approaches aimed at creating more accessible open spaces for California's growing and diverse population. It also represents an unprecedented opportunity to establish a model for resilient parks in the face of climate change.
Graphic design components include a comprehensive branding package complete with a custom project logo and font/color palettes, outreach materials, flyers, and infographics to illustrate a wide variety of project information and findings.