Saratoga Quarry Park Master Plan
PlaceWorks worked with the City of Saratoga to develop a vision, site plan, and management plan for the creation of a new park on the site of a former sandstone quarry.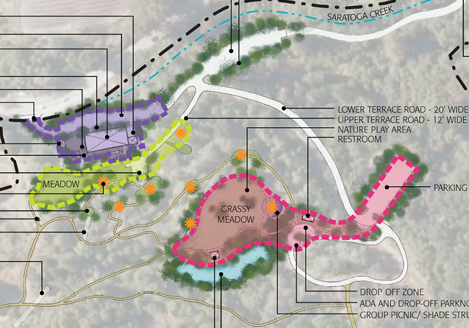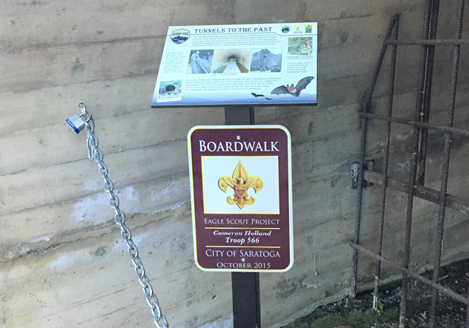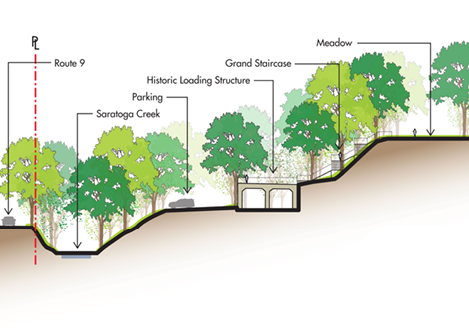 Location
Saratoga, California
Services
Community Participation
Landscape Architecture
Open Space & Resource Planning
Park Planning
Graphic Design
CEQA/NEPA Compliance
Awards
2016 Outstanding Planning Document Award, California AEP
The 64-acre site features woodland and riparian habitat, dramatic topography, and a wealth of landscape elements and artifacts from its mining past. With assistance from the Midpeninsula Regional Open Space District and the Santa Clara County Parks and Recreation Department, the City of Saratoga purchased the site with the intent of creating a local park, as well as a key component of the regional open space network and trail system.
The PlaceWorks team assessed the site's historic, cultural, and biological resources to inform the planning process and ensure the Mast Plan maximizes the site's potential for recreation, habitat protection, and education.
The Master Plan balances public access with the preservation and enhancement of the site's many resources. The planning process engaged the local community and key stakeholders to develop a vision that guided the design, implementation, and management of the park. PlaceWorks designed a collection of interpretive signs that offer a glimpse into the site's rich history and encourage visitors to uncover the wealth of cultural and natural resources on this former quarry site. Saratoga Quarry Park opened to the public in October 2015.