Southeast Long Beach Specific Plan & EIR
PlaceWorks, in collaboration with the City of Long Beach, created a specific plan for a 1,500-acre site in southeast Long Beach to replace the Southeast Area Development and Improvement Plan.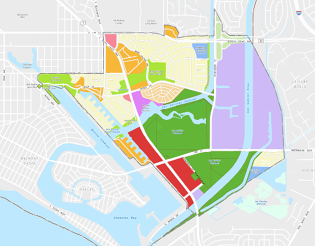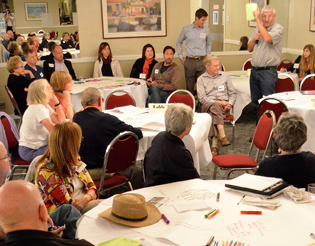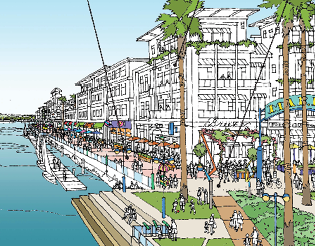 Location
Long Beach, California
Services
Comprehensive Planning
Community Participation
Economics
Open Space & Resource Planning
CEQA/NEPA Compliance
Air Quality & GHG
Risk Assessments
Awards
2021 Hard-Won Victory Award, California Chapter APA
2021 Outstanding Planning Document Award, California AEP
2021 Hard-Won Victory Award, California APA, Los Angeles Section
2022 Sustainability Award Honorable Mention: Efficient and Sustainable Land Use, SCAG
The Southeast Area Specific Plan (SEASP) provides decision makers, property owners, and residents with a clear picture of the area's future and a tool for implementing it—including direction on the urban and wetland interface, design guidelines, and new solutions for circulation issues. The SEASP was an especially complex project because of the area's diverse mix of land uses—established residential neighborhoods, the Los Cerritos Wetlands, corridor commercial and hospitality uses, and the landmark AES Energy Plant. The area also serves as the gateway into Long Beach from Orange County, with Pacific Coast Highway as the primary access. Its location in the coastal zone and proximity to the marina, San Gabriel River, and the ocean make connectivity to coastal resources a high priority.
A key component of the project was an extensive outreach effort that included a 22-member community advisory committee, an online community forum, and several public workshops. PlaceWorks and the city were very careful to make the planning process transparent and to actively engage stakeholders in each phase. The resulting plan reflects the desires of the community and council to address land use, design, transportation, resource conservation, and infrastructure in a single document—no easy task given the historically competing interests in the area.
Harry Saltzgaver, Executive Editor, The Grunion Gazette - Long Beach Press Telegram
"This was one of the most open, inclusive government promises I've seen. I know I went to more public meetings on this issue than any that I can recall."
Ready to work with PlaceWorks?