Moraga Center Specific Plan Implementation
PlaceWorks helped to jump-start implementation of the Specific Plan by leading an extensive community engagement process.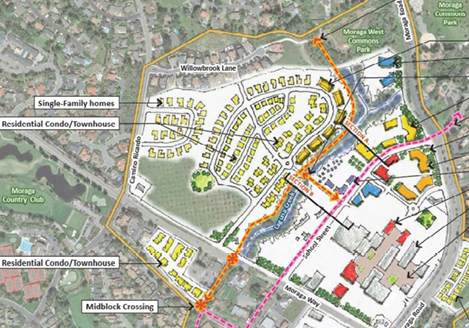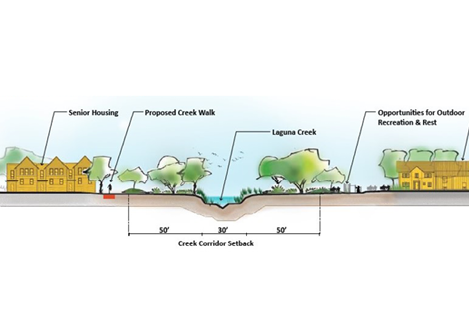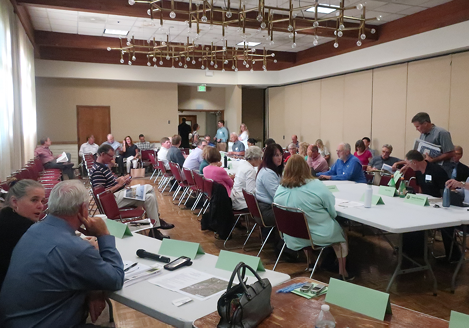 Location
Moraga, California
Services
Community Participation
Zoning & Form-Based Codes
Urban Design
The Moraga Center Specific Plan (MCSP) was adopted in 2010 and set overall land use parameters for a 187-acre site intended to become Moraga's downtown, but implementation of the MCSP stalled as the town worked on detailed zoning for the site. PlaceWorks helped to get the process moving again by forging a consensus among stakeholders and decision-makers about the path forward. This path allowed new development to take place but maintained Moraga's long-standing commitment to measured growth and environmental preservation.
PlaceWorks led multiple meetings of a 30-member citizens advisory committee for the project and developed site plans and visual simulations to show the public potential development scenarios. In the final phase of the project, PlaceWorks drafted detailed zoning to implement the MCSP, and this zoning was adopted by a unanimous vote of the town council.