Millbrae Station Area Specific Plan & EIR
PlaceWorks led a team to update the 1998 Millbrae Station Area Specific Plan, which originally incorporated a mix of uses in the area immediately surrounding the Millbrae BART and Caltrain stations.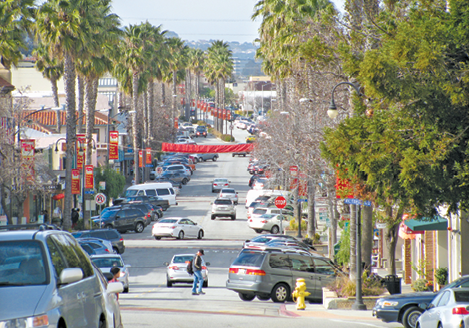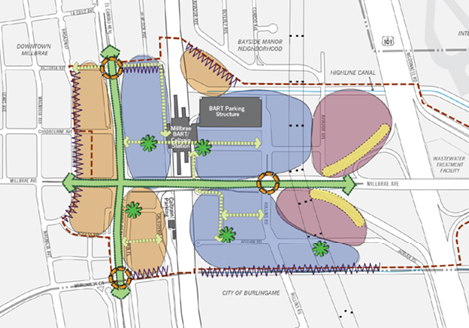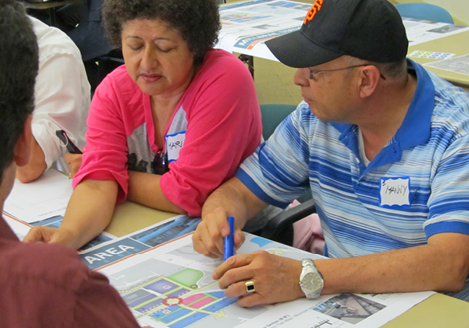 Location
Millbrae, California
Services
Community Participation
Urban Design
Transit Planning & Design
Corridor Planning
CEQA/NEPA Compliance
Awards
2017 Environmental Analysis Document Award of Merit, California AEP
The Millbrae station area is unique as a major regional multimodal transportation hub on the San Francisco Peninsula. The goals and policies of the 1998 Millbrae Station Area Specific Plan (MSASP) needed significant updating to reflect and respond to market conditions and the development pressure from the private sector. As part of the MSASP update process, PlaceWorks reassessed the development regulations in the previous Specific Plan and elicited new ideas by engaging the community in a series of participatory workshops.
PlaceWorks worked with a technical advisory committee to solve complex transportation and development issues, including the accommodation of a high-speed rail station. The result was an updated vision and development framework and a new MSASP for this critical station area that resulted in economic benefits and improved the city's character. PlaceWorks also conducted environmental review for the MSASP update and two development projects on critical sites in the plan area.