Markham Elementary Green Schoolyard
PlaceWorks led a collaborative effort between the Trust for Public Land (TPL), Oakland Unified School District (OUSD), and Markham Elementary community to create an outdoor learning space and community resources.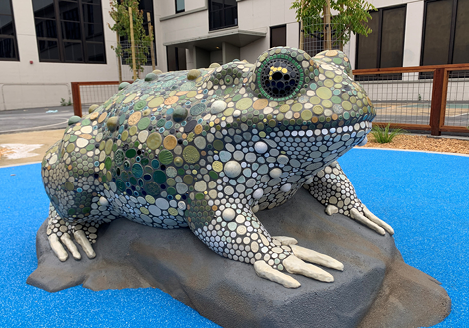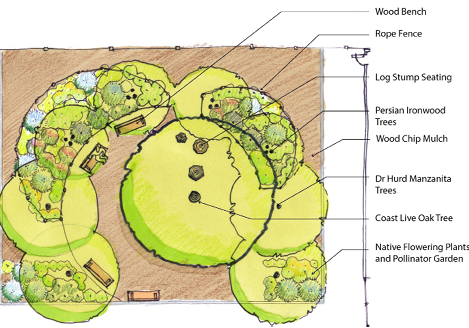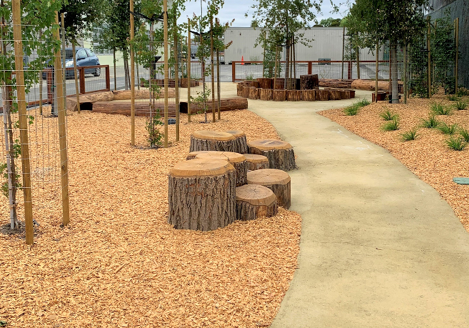 Client
Trust for Public Land and Oakland Unified School District
Location
Oakland, California
Services
Community Participation
Healthy Communities
Landscape Architecture
Park Planning
Graphic Design
School Facilities Planning
This community-led project transforms underutilized asphalt play courts into a living schoolyard with features including a shaded seating area that functions as a flexible outdoor classroom, and an orchard space that offers students opportunities for outdoor education and experience working in the garden.
Located in Oakland's industrial district, the schoolyard and surrounding neighborhood suffer from poor air quality, noise pollution, and a general lack of green space. A priority for this project was to create a living schoolyard that promotes outdoor play in a hardy, sustainable and safe landscape. A review of the OUSD plant palette helped inform and identify the planting materials chosen for the project. Along with collaborative input from TPL, PlaceWorks provided design recommendations in relation to form, color, design intent, and plant hardiness. This project will be a celebrated community asset and natural resource to the school and greater neighborhood community for generations to come.
Phase I has been completed, creating an orchard and expanding the existing small garden. Phase II will remove 21,000 square feet of pavement; plant 67 trees and 1,500 square feet of native and drought-tolerant landscaping and vegetated swales; create a 8,500-square-foot, drought-tolerant grass field; repaint 2,000 square feet of asphalt with "cool" paving; and construct a nature play area, an outdoor classroom, and seating areas.