Los Gatos Bicycle & Pedestrian Master Plan
PlaceWorks helped the Town of Los Gatos create a highly customized set of policies, implementation measures, and project recommendations to foster a safe and cohesive network of enhanced bicycle and pedestrian facilities.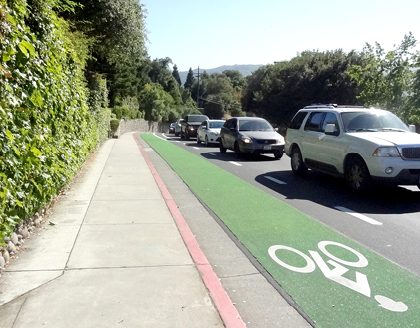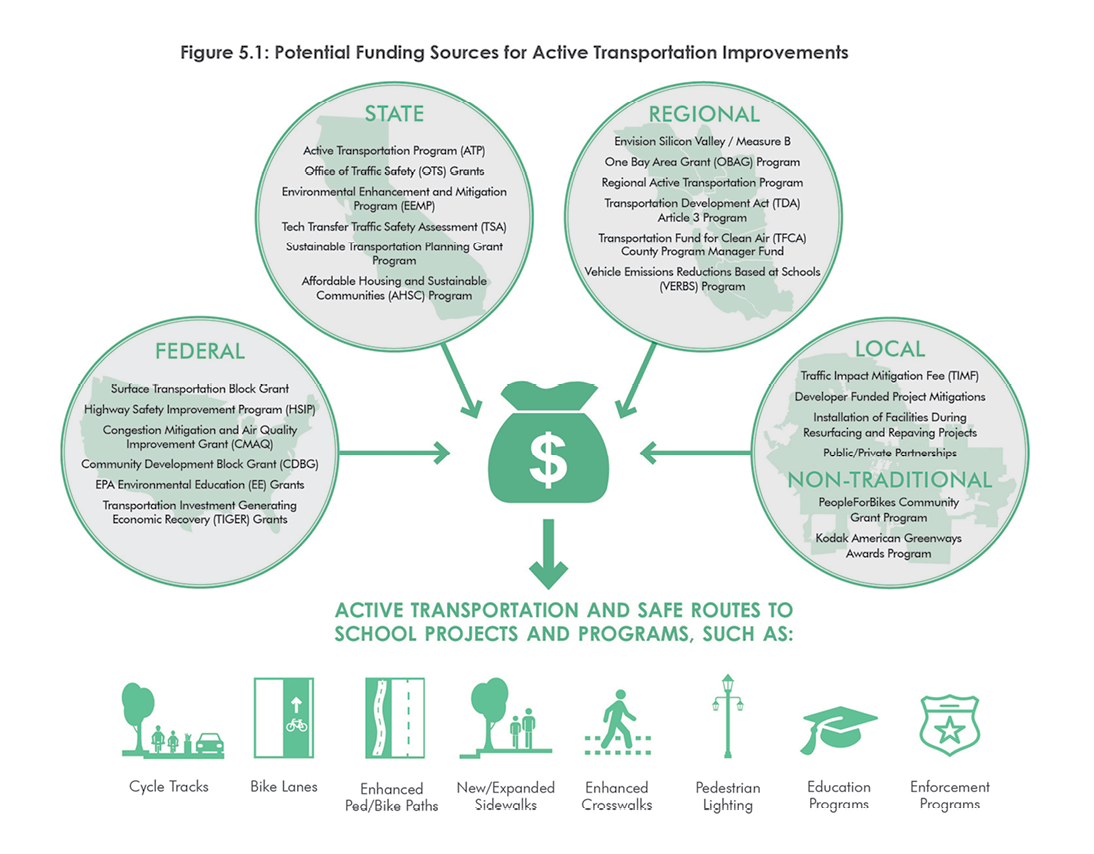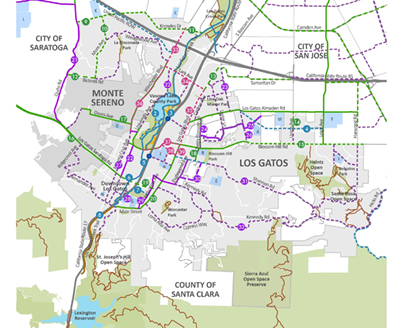 Location
Los Gatos, California
Services
Active Transportation Planning
Community Participation
Urban Design
GIS
Healthy Communities
Nestled between the rural Santa Cruz Mountains and urban Silicon Valley, the area's distinct built environment and variety of terrain—from the flat valley floor to the rising hills—required innovative and tailored approaches to design a functional multimodal transportation network. The Lost Gatos Bicycle and Pedestrian Master Plan (BPMP) identifies critical gaps to close; provides guidance on feasible, context-sensitive facility designs; and ensures eligibility for regional, State, and federal funding.
Working closely with municipal staff and a highly engaged Bicycle and Pedestrian Advisory Committee, PlaceWorks led a robust, multifaceted community outreach program, including an online survey and interactive mapping tool with over 900 participants. A highlight of the community-driven plan is a proposed loop of protected bicycle lanes (cycle tracks) on the Town's main arterials—connecting directly to the existing Los Gatos Creek Trail, which connects the Santa Cruz Mountains to San Jose and also provides a key component of the local active transportation network.
Shortly after the BPMP's adoption, the Town of Los Gatos began implementing key recommendations from the plan.