Healdsburg North Entry Area Plan
PlaceWorks worked with the City of Healdsburg to create an area plan for a 30-acre property at the north entry of the city.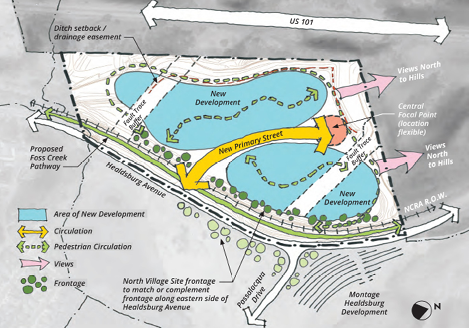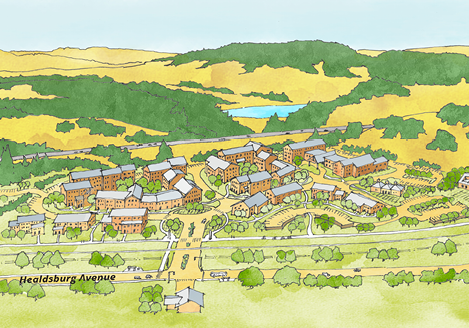 Location
Healdsburg, California
Services
Comprehensive Planning
Community Participation
Urban Design
Graphic Design
This highly visible "gateway" location was the site of a historic mill but is now cleared of all structures. PlaceWorks assessed the site's existing conditions, including physical attributes and regulatory characteristics. Working with City staff, the property owners, and community members, PlaceWorks created vision concept alternatives for the site, which were refined into a preferred alternative to guide the development of the Area Plan. PlaceWorks also prepared development standards and guidelines tailored for the rural nature of the site. These included standards for a mix of land uses, site access, viewsheds to and from the site, topography, architecture, and landscape. The Area Plan was adopted in July 2019.