Ferry to Bridge to Greenway Complete Streets Plan
PlaceWorks helped develop a netowrk of streetscape plans to improve bicycle and pedestrian routes and connections to the new Richmond Ferry terminal, the Richmond–San Rafael Bridge path, and the Richmond Greenway.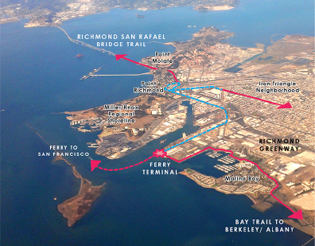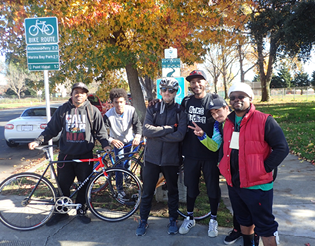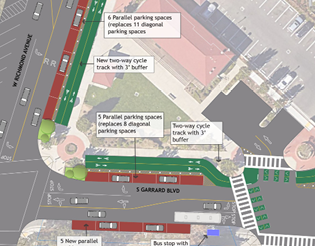 Location
Richmond, California

Services
Active Transportation Planning
Urban Design
Community Participation
Healthy Communities
Transit Planning & Design
Streetscape Design
Graphic Design
Awards
2021 Transportation Planning Award, California Chapter APA
2021 Transportation Planning Award of Merit, California APA, Northern Section
Despite its prime location and numerous amenities, the City of Richmond has historically been overlooked for investment. The Ferry to Bridge to Greenway Complete Streets Plan calls for major infrastructure enhancements that will significantly improve connectivity and access to clean transportation options, including bicycle and pedestrian connections linking the Richmond Ferry, Richmond-San Rafael Bridge path, and Richmond Greenway. The Plan establishes a network of multi-use paths and cycle tracks connecting a diverse range of residential neighborhoods, employment centers, and key destinations, including Downtown Richmond and the Richmond BART station.
These new connections will have regional significance—connecting San Francisco, Contra Costa, and Marin Counties with multimodal facilities for the first time. Improved facilities will also link the Plan Area to the San Francisco Bay Trail, leading south into Berkeley and north through North Richmond and beyond, as well as to the Richmond Greenway, running through the heart of Richmond and linking two BART stations. The Plan includes policies for improved facilities, conceptual designs illustrating improvements for street segments, an implementation chapter identifying funding sources, and an appendix with 30% engineering drawings and cost estimates for improvements. Since the Plan's adoption, the City has secured over $725,000 in grant funding, and improvements are already under construction.