Downtown Livermore Visioning & Outreach
This major public outreach and planning process re-envisioned eight acres of the downtown and identified important land uses changes through a steering committee and comprehensive public engagement.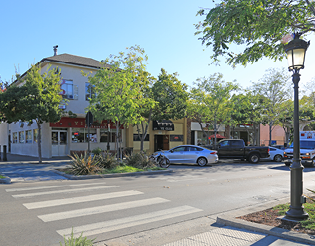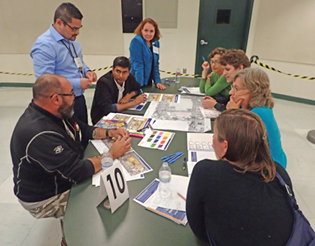 Location
Livermore, California
Services
Community Participation
Urban Design
Visual Simulations
Land Use Modeling
With 8.2 acres of city-owned land to plan for, the city council understood that public input was vital for a successful outcome. The council appointed a 19-member downtown steering committee (DSC) whose main purpose was to devise and guide a public engagement process. PlaceWorks facilitated all nine DSC meetings, and the group unanimously agreed on a comprehensive public engagement process. We worked closely with the DSC to prepare four land use concepts with accompanying visual simulations to help community members understand and envision various alternatives and spark public feedback.
We also assisted with the multipronged public outreach process, which included 7 community workshops, 10 pop-up events, 2 downtown walking tours, an online engagement platform, and presentations to community groups. PlaceWorks generated all outreach and meeting materials in English and Spanish, and over 2,000 community members attended in-person outreach events. The adopted land use concept includes a new public park, hotel, science museum, community theater, retail, and 130 workforce housing units.