ConnectMenlo M-2 Zoning Update
In conjunction with updating the Menlo Park General Plan, PlaceWorks created new zoning for the innovation hub and neighborhoods surrounding Facebook's world headquarters, including a Residential Mixed-Use District.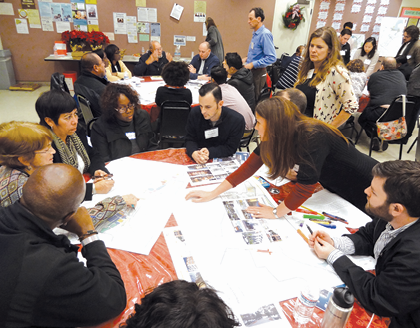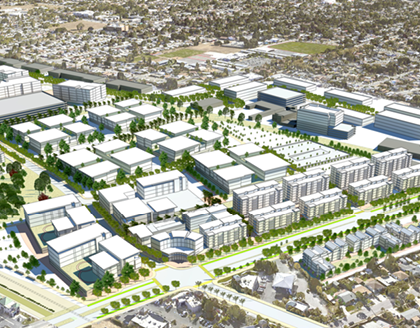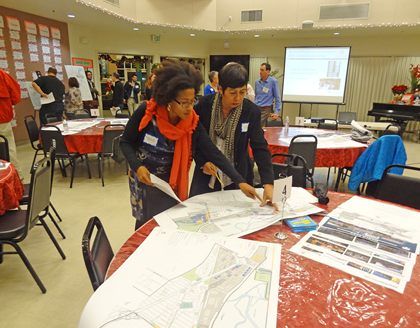 Location
Menlo Park, California
Services
Comprehensive Planning
Community Participation
Zoning & Form-Based Codes
GIS
Transit Planning & Design
Mobile App
Website Development
PlaceWorks led a multi-disciplinary team to update Menlo Park's General Plan and Zoning Ordinance to ensure that the city, and especially the rapidly growing area near Facebook headquarters, develops in a sustainable manner. Well before the current statewide push toward objective standards, Menlo Park's zoning was one of the first to be built around design standards—not guidelines—in an effort to ensure a high-quality and attractive environment for local residents despite the pace of development.
PlaceWorks prepared CEQA documentation for the new zoning, which required minimal impact mitigation since features like bird-safe glass, active paseos, dual plumbing for recycled water, electric vehicle charging facilities, and energy-conserving HVAC systems are basic requirements for construction under the new zoning. PlaceWorks also led the highly touted public conversation process that enabled the City to adopt the new regulations with the enthusiastic approval of the neighboring community.