City of San Mateo General Plan Update
PlaceWorks is leading a multidisciplinary team to update the city's general plan and using GIS to help analyze existing conditions and identify solutions.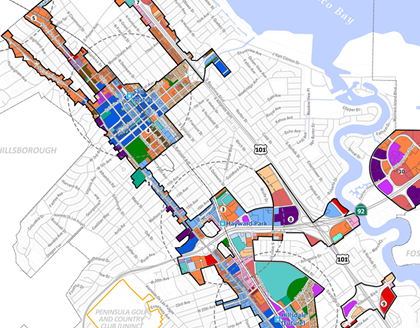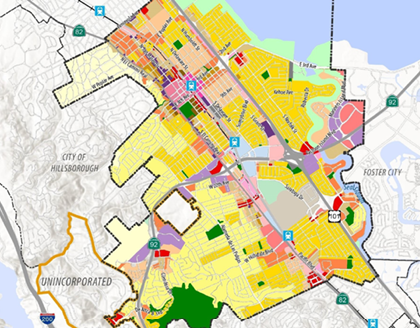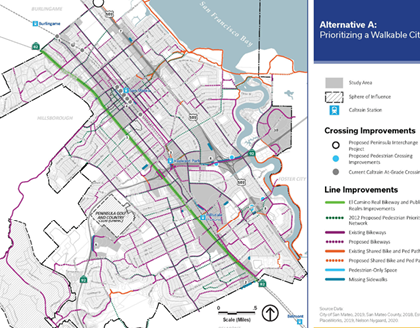 Location
San Mateo, California
Services
GIS Mapping & Analysis
Comprehensive Planning
Community Participation
3D Modeling
As part of the general plan update, PlaceWorks developed a 3D model of existing city conditions using Esri's ArcGIS suite of software. This includes generating 2D building footprints, 3D building models, and trees and terrain using recent LiDAR data. The resulting model will be published as web services that can be shared across the city departments internally, or to the city's open data portal for external users.
PlaceWorks builds on this 3D model to visualize urban form scenarios in select areas. The process uses GeoPlanner and ArcGIS Urban, Esri's new suite of web-based software applications, to plan scenarios and visualize future building projects. With these tools, stakeholders and the public can understand potential building heights, massing alternatives, and building typologies and demonstrate interactively how changes in policy will impact urban form.