Ceres Citywide Active Transportation Plan
In partnership with the City of Ceres, PlaceWorks led the City's first comprehensive planning effort focused on the safety, access, and mobility of pedestrians and bicyclists.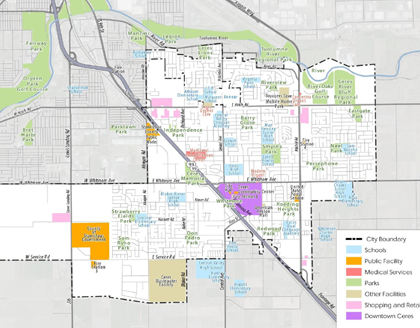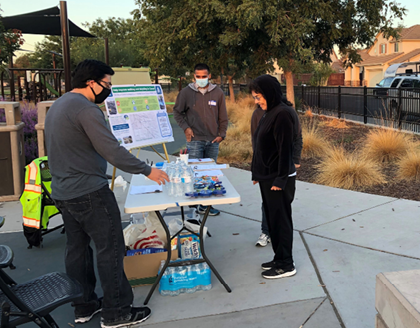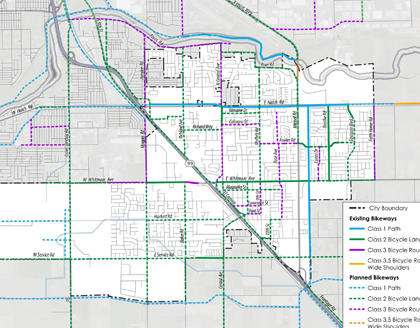 Location
Ceres, California
Services
Comprehensive Planning
Community Participation
Active Transportation Planning
GIS
Healthy Communities
Urban Design
Graphic Design
The Ceres Citywide Active Transportation Plan (ATP) provides strategies and project recommendations for nonmotorized improvements throughout the city. PlaceWorks led all aspects of the ATP, including a wide range of online and in-person community engagement activities.
At the outset, PlaceWorks conducted a Community Needs Assessment to evaluate walking and biking conditions across the city, employing in-person walk audits, stakeholder interviews, and data on existing facilities. PlaceWorks also facilitated regular meetings throughout the ATP's development with the Active Transportation Advisory Committee, which included City of Ceres staff, staff from adjacent jurisdictions and regional agencies, local health organizations, and community advocates for walking and biking.
The creation of the City's first ATP brought a wide variety of voices to the planning process, and the resulting plan is a user-friendly and implementable document with program and infrastructure improvements that will enhance the safety and comfort of bicyclists and pedestrians who live, work, and visit Ceres.