Capistrano Beach Park Master Plan
PlaceWorks is assisting Orange County Parks with a graphics-intensive master plan to guide efforts to redevelop the damaged Capistrano Beach Park and ensure sustainable coastal access.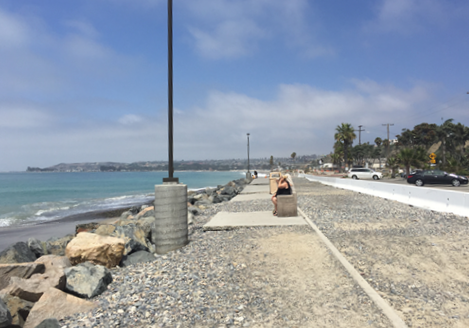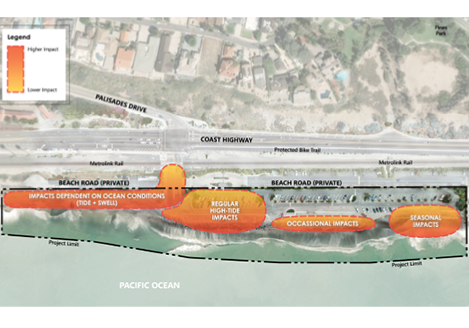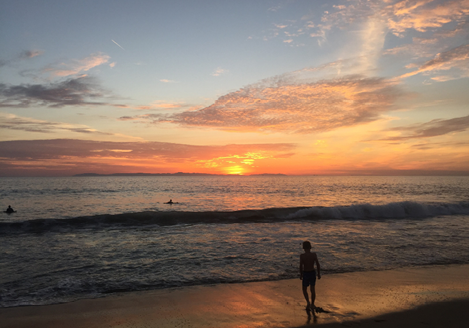 Client
County of Orange Parks Department
Location
Dana Point, California
Services
Community Participation
Climate Action & Resiliency
Landscape Architecture
Open Space & Resource Planning
Park Planning
Graphic Design
Capistrano Beach Park sustained heavy damage from high tides and large waves in the winters of 2015–16 and 2018–19. The boardwalk and parts of the parking lot were destroyed, much of the beach eroded, and the basketball courts and restrooms had to be demolished. Besides being subject to severe coastal erosion and the effects of sea level rise, Capistrano Beach is adjacent to critical infrastructure such as the Metrolink railroad and Pacific Coast Highway. The parking area and bicycle/pedestrian path provide beach access to locals and visitors and connect to regional bike routes up and down the coast.
Residents sent a petition to the county to support efforts to salvage and redesign what is left of the park. OC Parks selected PlaceWorks to lead the process to develop a master plan for sustainable coastal access at the site. PlaceWorks teamed with coastal engineers from Moffat & Nichol to ensure that the plan was grounded in feasible solutions. PlaceWorks led multiple public workshops to gather ideas from the community and share potential solutions. The final master plan guided OC Parks in their efforts to ensure sustainable coastal access for the public well into the future.