Butte County Upper Ridge Community Plan
PlaceWorks and the County are developing a community plan for the Upper Ridge in the wake of the massive damage caused by the 2018 Camp Fire.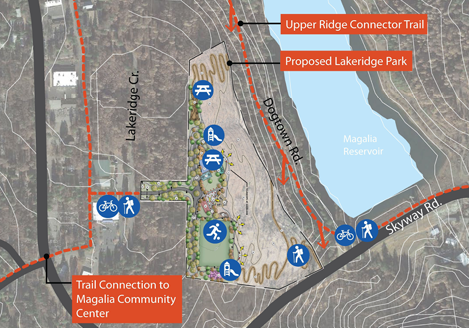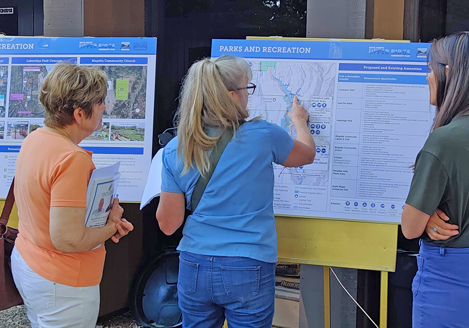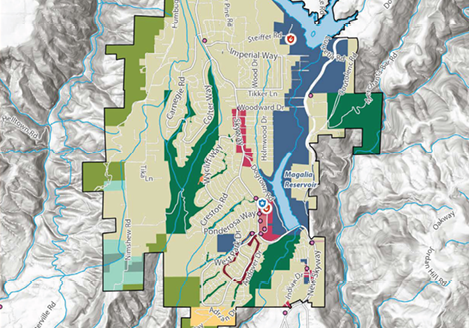 Location
Butte County, California
Services
Urban Design
Climate Action & Resiliency
Community Participation
Comprehensive Planning
Economics
Awards
2022 Comprehensive Planning Award of Merit: Small Jurisdiction, California APA, Sacramento Valley Section
The 2018 Camp Fire brutally exposed the Upper Ridge's vulnerability to wildland fires and changed the population, landscape, and priorities in this area for many years to come. The Camp Fire destroyed 2,158 homes in the Upper Ridge area, along with many other nonresidential structures, especially in the lower Paradise Pines subdivision. The Upper Ridge Community Plan serves as an extension of the county's general plan, addressing land use planning, fire safety, evacuation routes, community and economic development, affordable housing, infrastructure, recreation, and quality of life.
The Upper Ridge Community Plan sets out to create a land use blueprint for post–Camp Fire recovery and provide important policy direction for future growth and development; develop a vision for the community's future; plan for a vibrant, youth-friendly town center with needed commercial services; explore the use of an innovative transfer of development rights program that would encourage a variety of housing types, including affordable housing; and identify best practices for developing a resilient and fire-adapted community.
PlaceWorks is also assisting the county with robust, creative community engagement of the area's residents, property owners, and business owners to ensure that the community plan represents the voices of the people who live in this area and were displaced from the area and their aspirations for the future.