Anaheim First Community Assessment
This assessment used a grassroots, resident-driven model to prioritize specific neighborhood investments identified by residents and community leaders in tandem with City staff and local officials.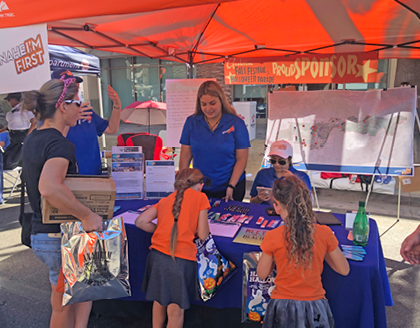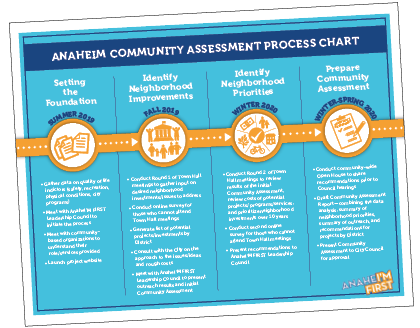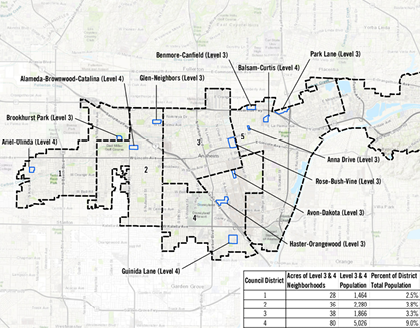 Client
Anaheim First and the Anaheim Chamber of Commerce
Location
Anaheim, California
Services
Comprehensive Planning
Community Participation
Visioning and Strategic Planning
GIS
PlaceWorks led a citywide community assessment for the Anaheim First neighborhood group that will inform the development and implementation of the City of Anaheim's 2030 Neighborhood Investment Program. Investments may cover any number of community services and amenities—libraries and community centers, streets, sidewalks and bike paths, parks, public safety resources, community and youth programs, assistance for the homeless, services to support local hiring and job training, and continuous investment and redevelopment in neighborhoods citywide. Neighborhoods in all six city council districts prioritized investment projects for their own neighborhoods.
PlaceWorks facilitated town hall workshops in each of the city's six districts, with interactive small-group discussions that focused on existing conditions and potential solutions. After guiding stakeholders through these group discussions, we developed a hierarchy of priorities for incoming city funds and coordinated with Anaheim staff to evaluate the feasibility of these priorities and assign estimated costs to each potential project.