Over 50 Housing Elements Adopted in the 6th Cycle
April 17, 2023
PlaceWorks has been hard at work supporting local agencies throughout California during the 6th Housing Element Update Cycle. In this cycle alone, our team has helped over 50 jurisdictions achieve adopted and compliant Housing Elements, with several more expected by the end of the summer.
During this cycle, we've successfully helped cities and counties across the state create tailored solutions and strategies to address their unique housing needs, while also meeting new requirements and tight deadlines.
These efforts have already paid off, and we're proud to announce that four of our recent Housing Elements—the City of Alameda's 2023-2031 Housing Element, Emeryville's 2023-2031 Housing Element, Moorpark's 2021-2029 Housing Element, and Yucaipa's 2021-2029 Housing Element—have been recognized with awards from local APA California sections.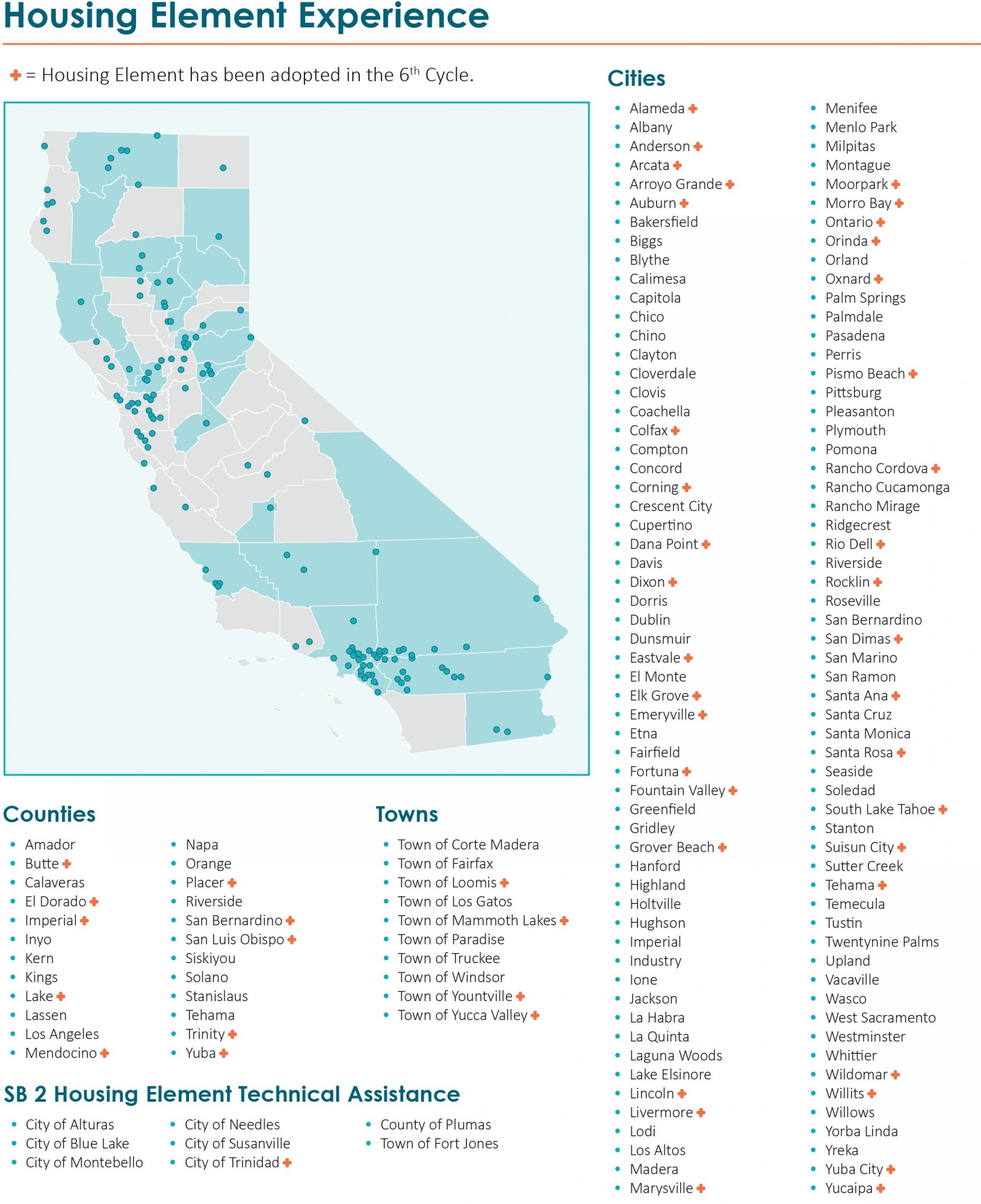 PlaceWorks' Housing Team has spent decades helping local agencies achieve California Department of Housing and Community Development (HCD) compliance. Since 2008, we've helped prepare well over 150 certified Housing Elements, the vast majority of which were certified after a single round of review.