Over 40 Housing Elements Adopted in the 6th Cycle
November 16, 2022
PlaceWorks has been hard at work supporting local agencies throughout California during the 6th Housing Element Update Cycle. In this cycle alone, our team has already helped over 40 jurisdictions achieve adopted and compliant Housing Elements, with three more expected by the end of the year.
Our team also helped prepare the City of Alameda's 6th Cycle Housing Element, which is the first Housing Element in the ABAG region to receive conditional compliance.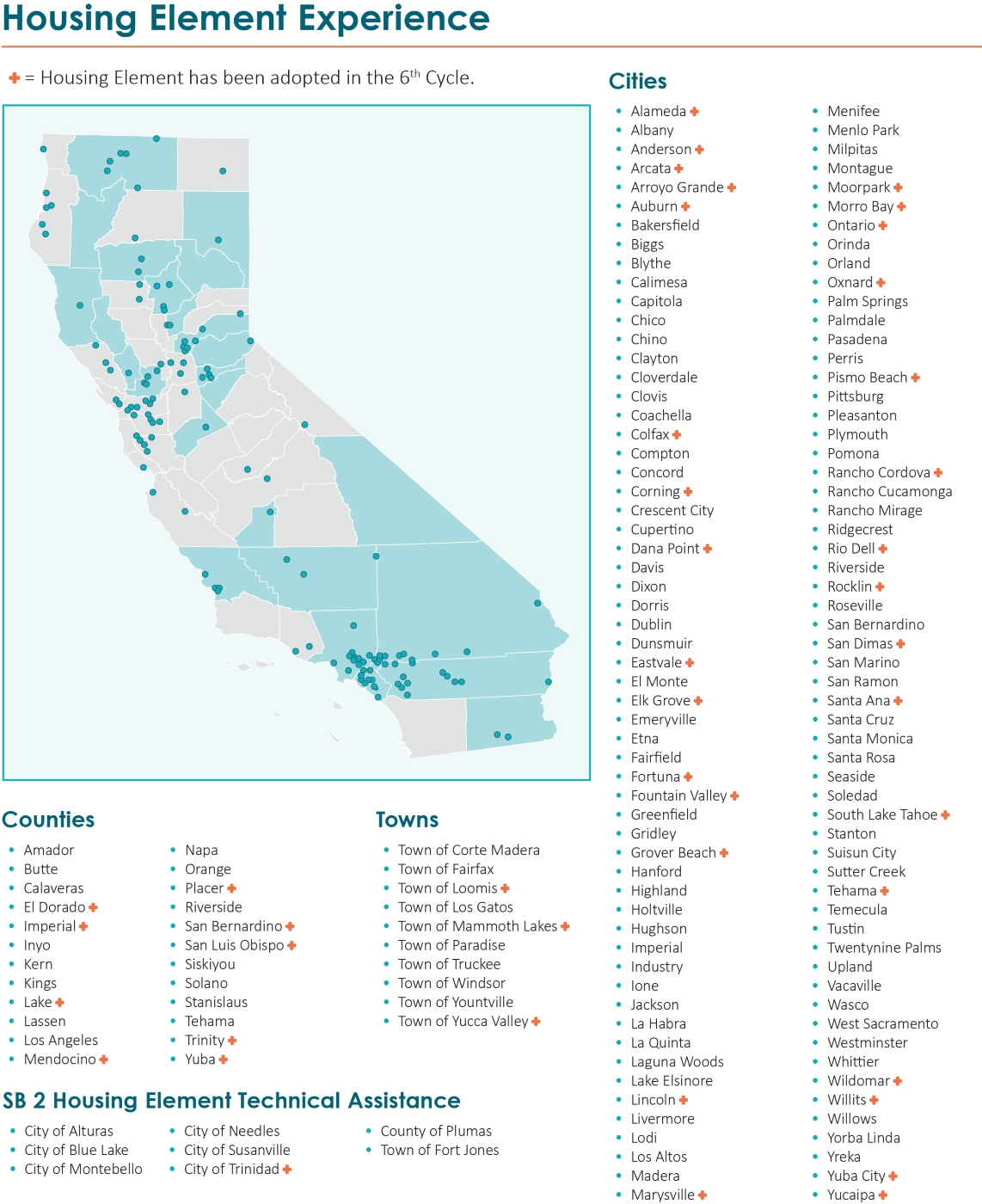 PlaceWorks' Housing Team has spent decades helping local agencies achieve California Department of Housing and Community Development (HCD) compliance. Since 2008, we've helped prepare over 150 certified Housing Elements, the vast majority of which were certified after a single round of review.