2023 Scholarship Program is Now Open!
February 23, 2023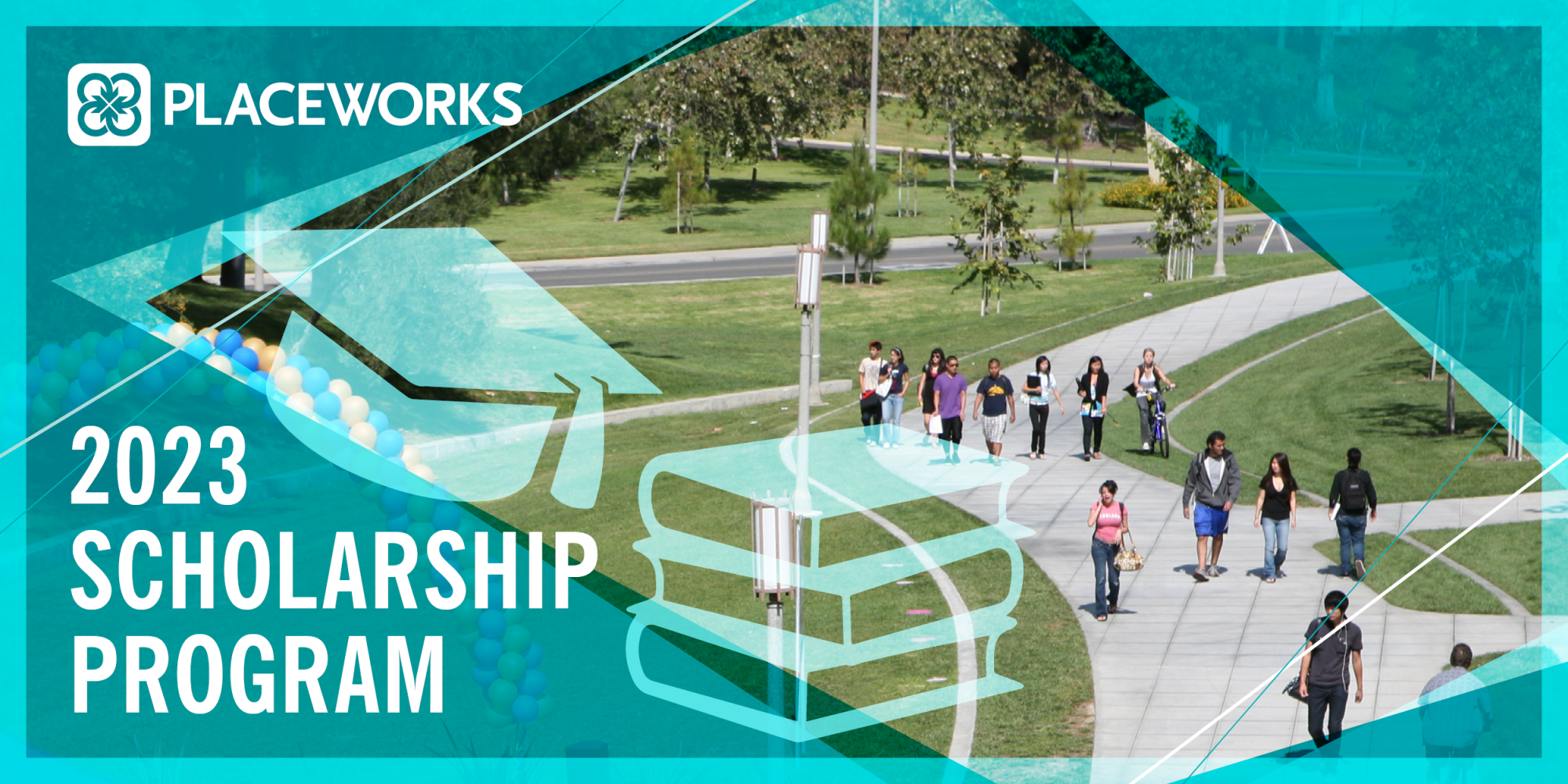 The PlaceWorks Scholarship Program was established to support the next generation of planners, environmental specialists, urban designers, and landscape architects. The annual program—now in its 3rd year—offers scholarships to undergraduate and graduate students from historically underserved backgrounds who are pursuing degrees in planning, urban design, architecture, environmental planning, landscape architecture, and related fields.
Applicants must identify as American Indian or Alaska Native; Arab/Middle Eastern; Asian; Black or African American; Hispanic or Latino; or Native Hawaiian or Pacific Islander. Additionally, applicants must be California residents who are currently enrolled in undergraduate or graduate studies at an accredited California college or university and who are planning to enroll full-time in an eligible program during the next term.
PlaceWorks will award up to two $5,000 scholarships in this application cycle, and each recipient will be eligible for an internship with PlaceWorks.
The deadline to submit an application is April 6, 2023.
To learn more about the program's requirements or to start an application, visit: https://learnmore.scholarsapply.org/placeworks/