Downtown Bellflower TOD Specific Plan
The Downtown Bellflower Station Area Specific Plan combines the city's goals for the downtown area with the benefits of the West Santa Ana Branch Transit Corridor to plan quality development in target areas.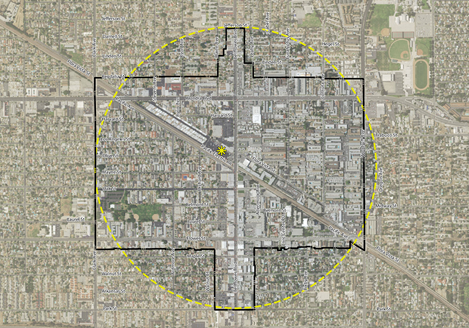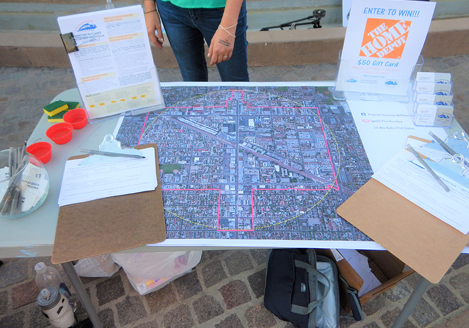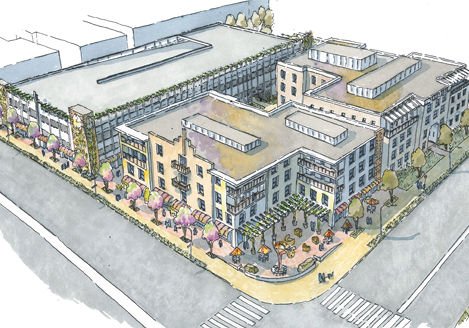 Location
Bellflower, California
Services
Comprehensive Planning
Community Participation
Active Transportation Planning
Economics
Transit Planning & Design
Mobility
Parking
Land Use
Design Guidelines/Standards
The West Santa Ana Branch Transit Corridor will connect to a wide range of destinations in Los Angeles and Orange counties and create opportunities for Bellflower to reintroduce itself with a thriving, experience-oriented district for residents and visitors. This groundbreaking specific plan will synergize uses along the transit line to encourage a thriving and well-rounded regional economy. A market analysis revealed that downtown Bellflower has potential as an experience-oriented destination that prioritizes walkability and comfort for shopping, dining, recreation, and entertainment.
By modernizing and consolidating outdated zoning codes and permitted uses, the specific plan will better balance land uses and encourage development throughout the study area, particularly in areas that have struggled to develop successfully in the past. Its goals are to attract a range of new development, encourage multimodal transportation, and improve access to employment centers. PlaceWorks also conducted a parking management study that summarizes existing parking inventory, evaluates long-term trends, and makes recommendations for planning and managing parking for the downtown area.